Mid Cap Winners is an investing strategy for stocks that focuses on the S&P 400 Mid Cap space.
This system is designed to find medium term pullback opportunities and has an average trade duration of around 90 days.
We released Mid Cap Winners on the 27th August 2017 with full rules and source code and have been tracking its progress.
Since publication, Mid Cap Winners has produced a net profit of $6446.59 using our original simulation settings with a maximum drawdown of -12.86%. This translates to a risk-adjusted return of 6.81% with a CAR/MDD ratio of 0.50 and a profit factor of 1.36.

CAR: 6.39%
MDD: -12.86%
CAR/MDD: 0.50
RAR: 6.81%
Trades: 28
Win Rate: 57.14%
Profit Factor: 1.36
These results are slightly worse than expected because we have started from scratch and not allowed the inclusion of already open positions.
The following chart shows progress of the equity curve since publication: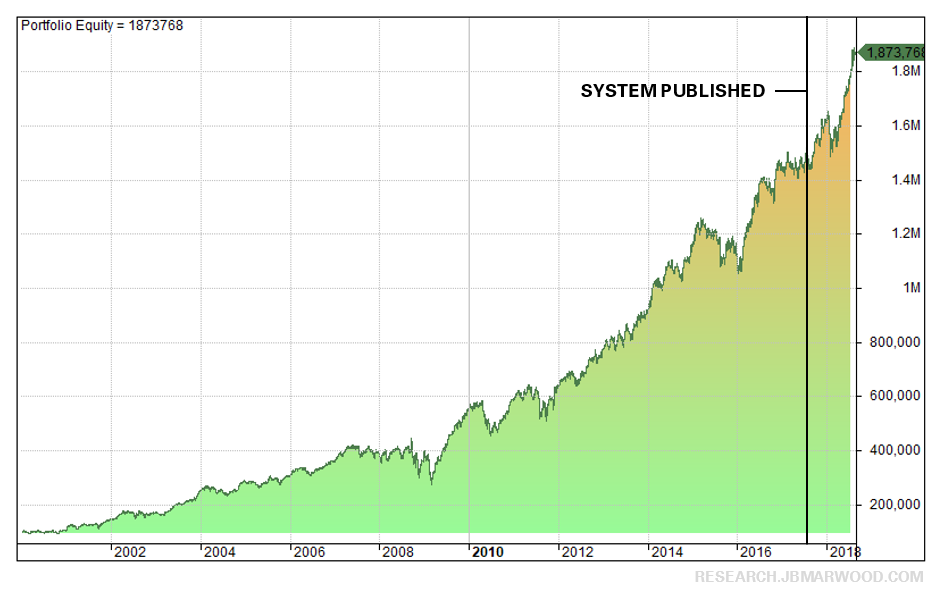 So far, our results are consistent with our backtest results and our equity curve is looking good. We will continue to monitor this system going forward.

Note: The above results are not live results. They are hypothetical simulation results produced using Amibroker and Norgate Data for the period 07/28/17 - 09/01/2018. The original trading settings have been left unchanged and they include costs of $0.01 per share to simulate slippage and commissions. Financial trading carries a high level of risk and past performance is no guarantee of future results. Please see the full risk warning.
Mid Cap Winners is available for purchase here or as part of Access All Areas.