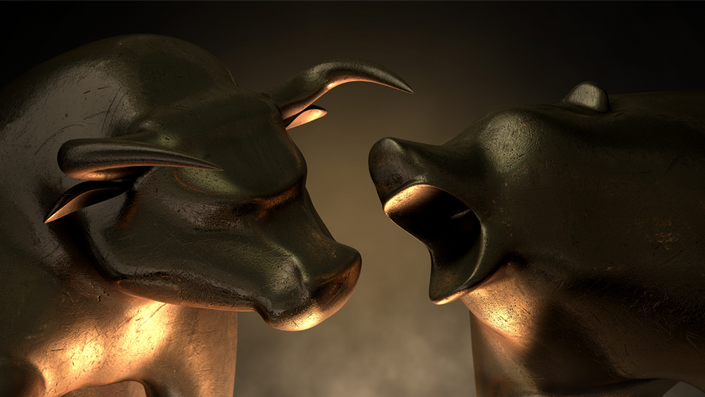 Access All Areas
Access all of our trading strategies, code and courses. Become a better trader with our premium course bundle. (Best Value).
Enroll

Discover New Trading Strategies
Would you like to learn new strategies for making money in the markets? Marwood Research contains advanced trading strategies specifically designed for stocks and ETFs.
Over 40 trading and investing strategies can be found on our program complete with full rules and source code. This makes it easy for you to get started with our systems.

You will also learn about trading system design, the importance of data, how to stress test trading strategies and tips for improving trading system results.

Find Your Edge
Our courses contain a mixture of trend following and mean reversion strategies. See the sample equity curves further down this page for more details.
All our systems are tested out-of-sample and provided with full rules and simulation results.
We do not believe in complex systems because they are more likely to fail. We discuss the pros and cons of each strategy and place an emphasis on simplicity and robustness.
Use our systems as they are designed or modify them to suit your own unique trading style.

Learn Backtesting And Automation
Your confidence will suffer without reliable backtesting results.
That's why we teach you how to run accurate backtests, mistakes that you need to avoid and the importance of working with the right data.
You will also learn how to automate your trading strategies using Microsoft Excel and the Interactive Brokers API.
Get a fully automated platform in Excel for trading breakouts. Ideal for day trading up to 50 stocks when speed is crucial.

Learn Amibroker
Amibroker is the most powerful, flexible and affordable software for systematic traders. It's programming language AFL is unique in that it is easy to learn and built specifically for the task of building trading systems.
Amibroker is able to perform complex operations in the box that many institutional level programs are unable to do without custom coding.
In Stoksoft Research we teach you how to use Amibroker from the ground up and include numerous examples, tutorials, code templates and full strategy codes. Also included, an advanced course on the Amibroker CBT.

Conquer Price Action
On our course Candlestick Analysis for Professional Traders we show you the historical performance of the 25 best candlestick patterns.
We analyse common patterns such as shooting star, bullish engulfing and inverted hammer and we show you which patterns to pay attention to and which to ignore.
Very quickly gauge strength in the market of your choice and get a full trading strategy based on the best patterns we found. If you have ever struggled with candlestick charts this course is for you!

Learn Our Favourite Volatility Trade
In The Big Volatility Short we teach you a unique volatility system with a truly massive trading edge.
Further, we show you how volatility ETFs work, why they decay so rapidly, and the pros and cons of various trade strategies.
You will also receive live trade alerts (by email) whenever we get a new trade signal.

Get Our Database Of Financial Research
A membership to Stoksoft Research also includes access to our Financial Research Spreadsheet containing 400+ academic papers.
Use this spreadsheet to track interesting papers and come up with new trading strategies of your own.
Speed up the process of finding new strategies and keep on top of important topics with this database.

Go From Zero To One Million
On the course Zero To One Million we show you a unique strategy for investing your monthly income.
The goal is to show that anyone can become a millionaire by investing a small amount into the stock market each month and to prove that there are viable alternatives to index funds.
The strategy is more satisfying than index investing and has the potential for greater long term returns. Yes, you can invest in individual stocks!

Learn To Swing Trade
Our program contains numerous swing trading strategies ready for you to discover. One such system trades ETFs and is called Trading For Yield.
Trading For Yield made money every year from 2007-2017 with a win rate over 75% and a profit factor over 3 in historical simulations.
Full rules, methods, backtest results and code provided.

Download Code And Resources
All of our Amibroker trading strategies come with downloadable source code that you can use on your own machine. Two strategies are also provided in Quantopian language (python).
You will also receive a handy backtesting template for Amibroker, an automation template for Excel and other downloadable spreadsheets and resources.
If you don't have Amibroker, don't worry. All of our trading strategies are explained in detail and are designed to be used without need of any additional software.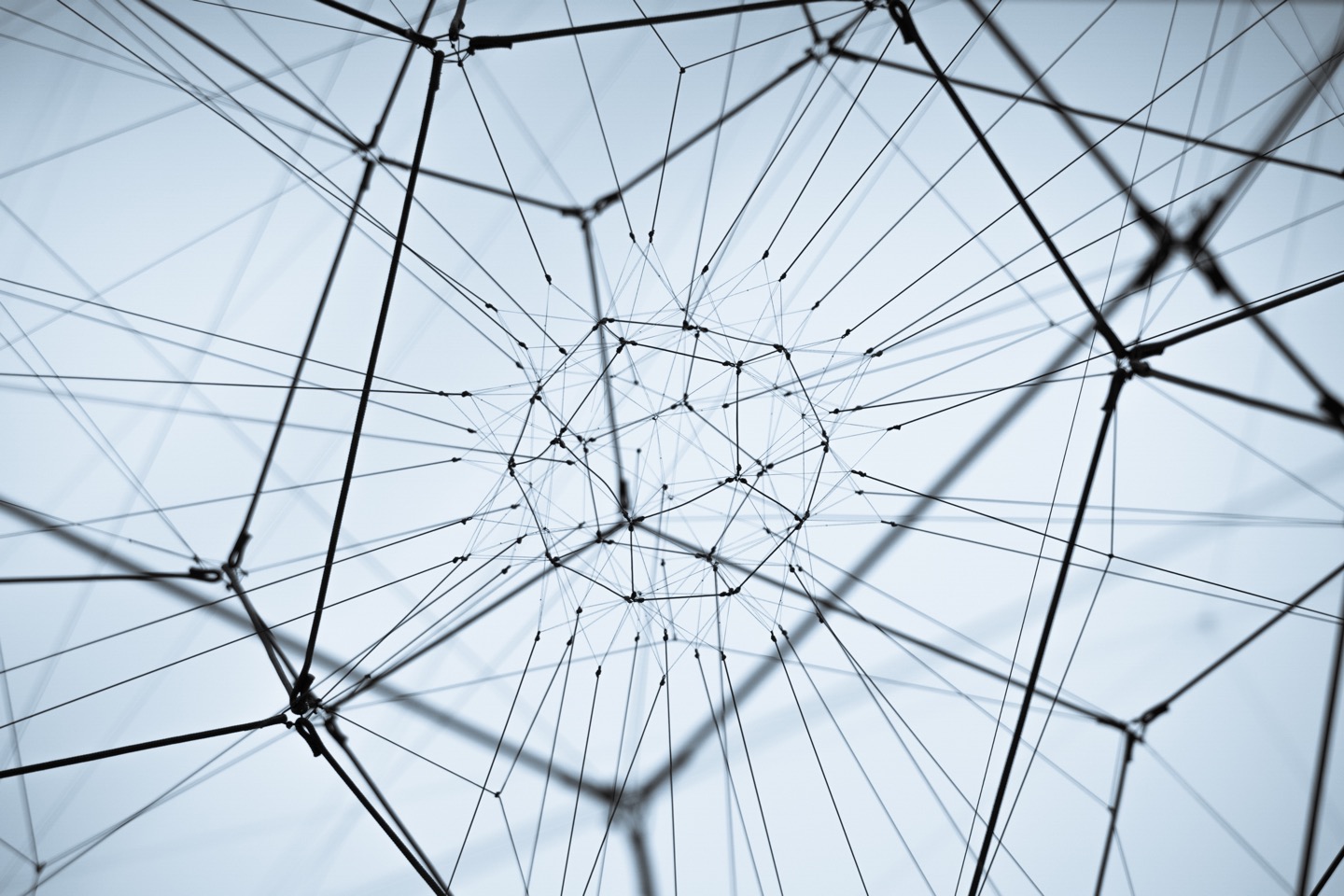 Learn To Trade Options
A membership to Stocksoft Research now includes five tutorials to help you trade options including Getting Started With Options plus daily and weekly options income strategies.
Options trading can be complicated and confusing but we break it down so that you can concentrate on what matters - making returns. Our options strategies allow you to generate income with conservative position sizing and lower risk.

Put An End To Emotional Trading
No trading education would be complete without a discussion of trader psychology.
On our course Mental Models For Wall Street we show you how to take a more business-like approach to investing with the help of 20 classic mental models.
Models such as the availability bias, misconceptions of chance, the law of small numbers, feedback loops, loss aversion and cognitive dissonance can help you to take control of your emotions and become a more disciplined trader.

Receive Bonus Content And Updates
There's more.
As a member of Stocksoft Research you will also receive bonus videos and my 2012 eBook How to Beat Wall Street, along with any upcoming bonus content.
Also you will get discounts on any new materials and Masterclasses that we offer.
Our Top 20 Trading Systems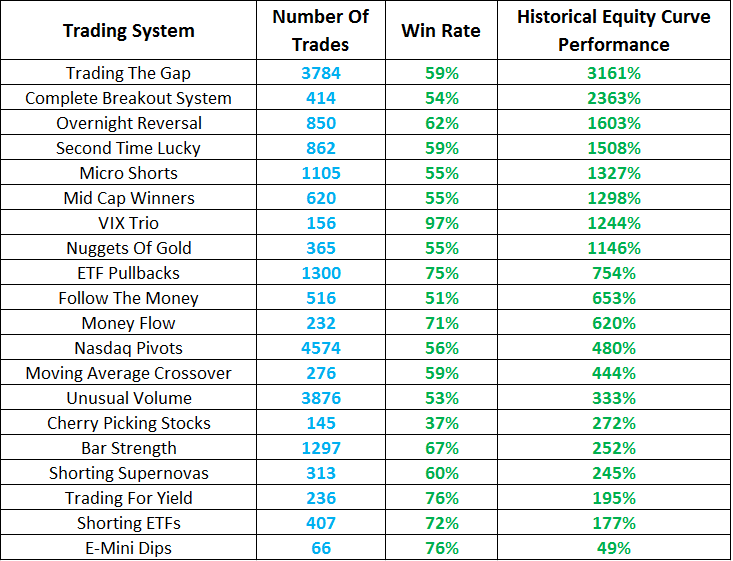 Sample Equity Curves & Charts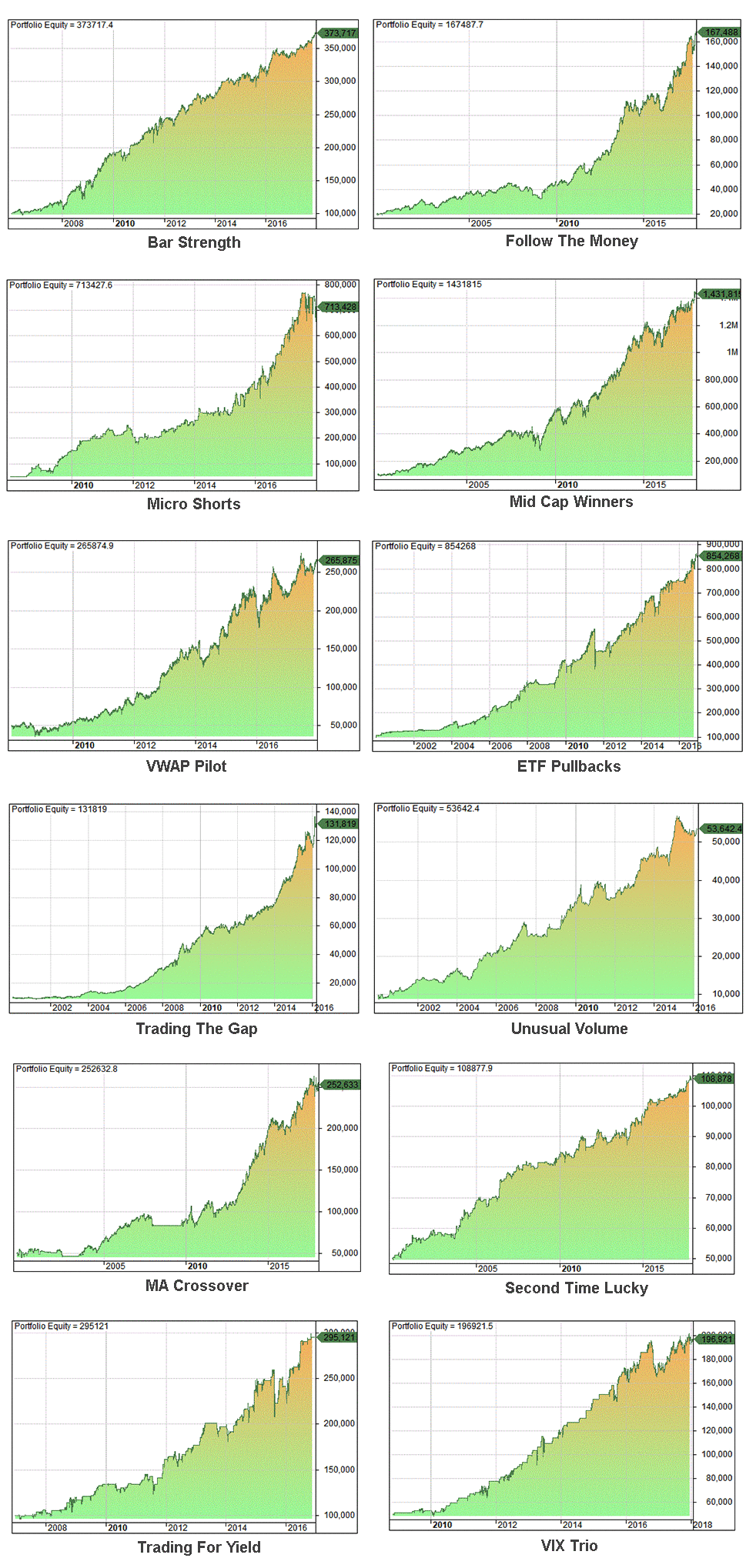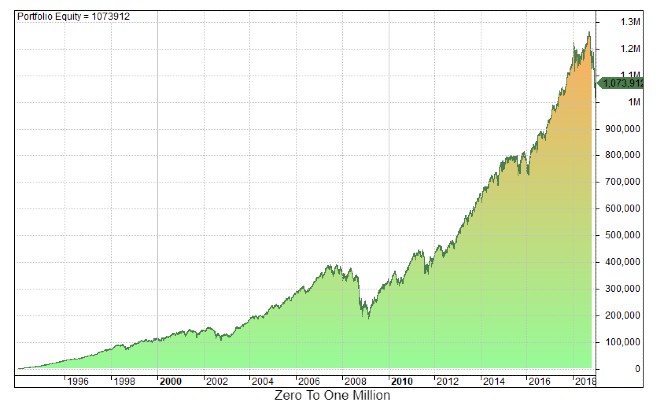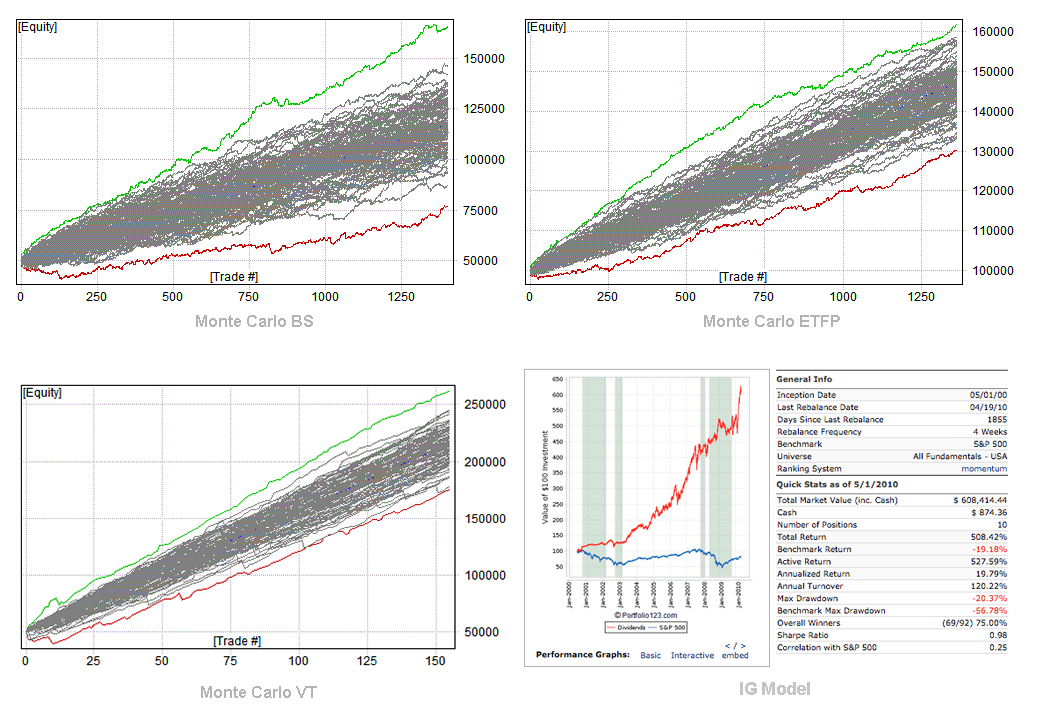 HYPOTHETICAL OR SIMULATED PERFORMANCE RESULTS HAVE CERTAIN LIMITATIONS. UNLIKE AN ACTUAL PERFORMANCE RECORD, SIMULATED RESULTS DO NOT REPRESENT ACTUAL TRADING. NO REPRESENTATION IS BEING MADE THAT THE SYSTEMS WILL PERFORM AS SHOWN. IT SHOULD NOT BE ASSUMED THAT THE METHODS, TECHNIQUES, INDICATORS, ADVICE SHOWN WILL NOT RESULT IN LOSSES. FINANCIAL TRADING WILL ALWAYS BE RISKY AND PROFITS ARE NEVER GUARANTEED. See Full Risk Warning.
Performance Since Publication
Some of our trading systems have been in operation for some time which means we can also analyse their performance since publication. The following equity curve shows the performance for our Follow The Money system since it was released in 2017.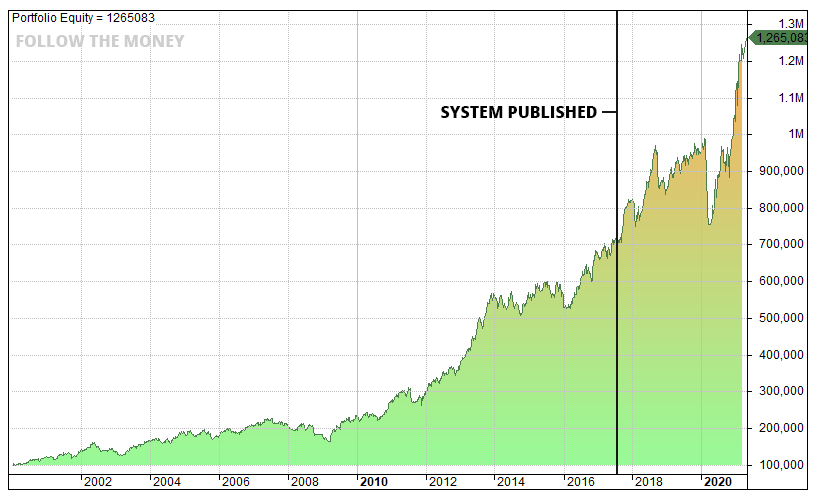 The next curve shows the performance of our strategy Bar Strength since publication: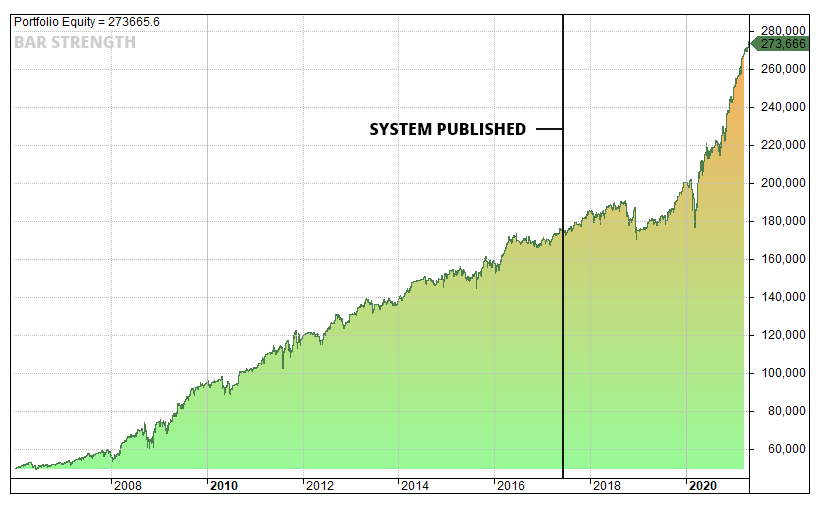 The next curve shows the performance of our weekly system Sector Stragglers since publication:
This final curve shows the performance of our Jesse Livermore system since publication: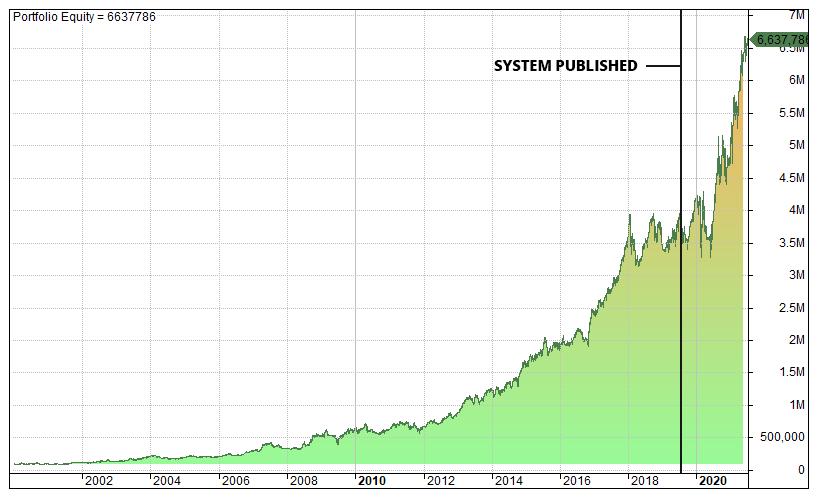 NOTE: EQUITY CURVES SHOW HYPOTHETICAL BACKTEST RETURNS AS PRODUCED IN AMIBROKER AND DO NOT REPRESENT LIVE TRADING RESULTS. SEE FULL RISK WARNING.
Courses Included with Purchase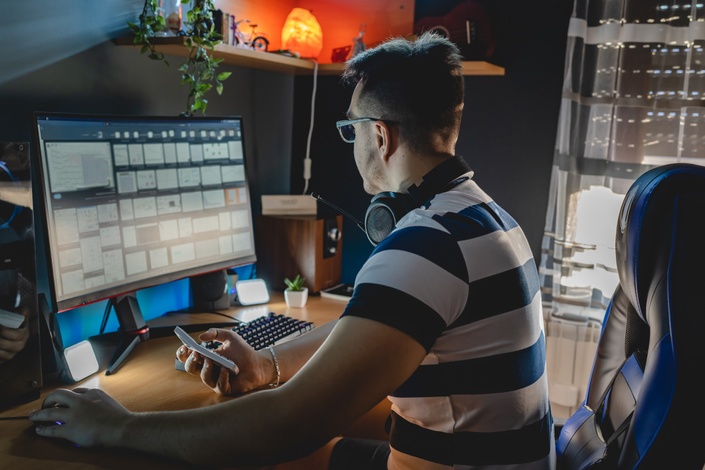 Meme Stock Trading Strategies
How to profit from the retail trading boom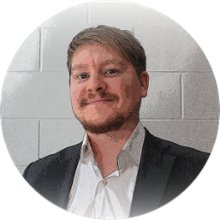 $147/year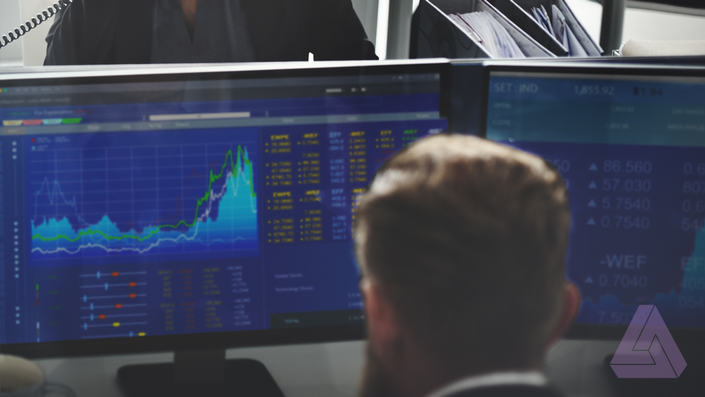 Hedge Fund Trading Systems Part Two
Discover another six profitable trading systems and download the full source code. Unique systems for stocks, ETFs and one system for futures.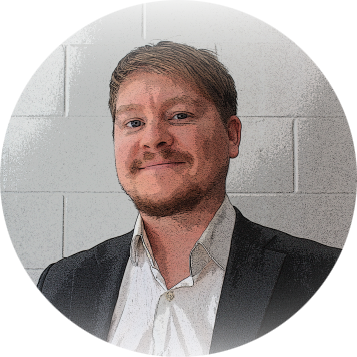 $250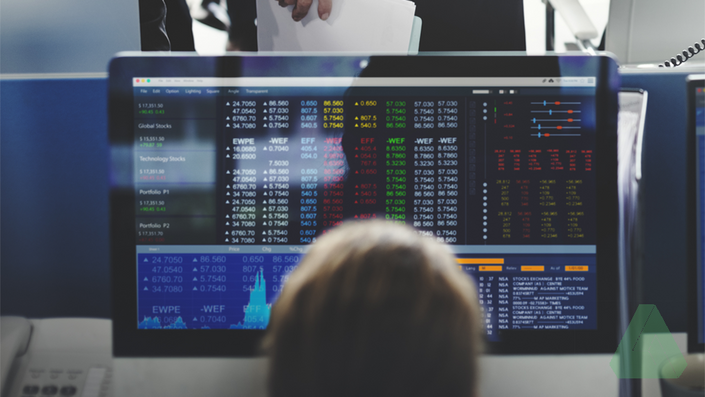 Hedge Fund Trading Systems Part One
Discover six advanced and unique strategies for trading stocks and download the full source code. Fully disclosed rules, results and returns.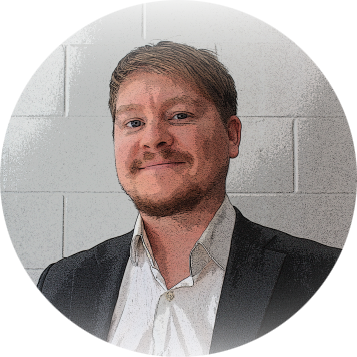 $250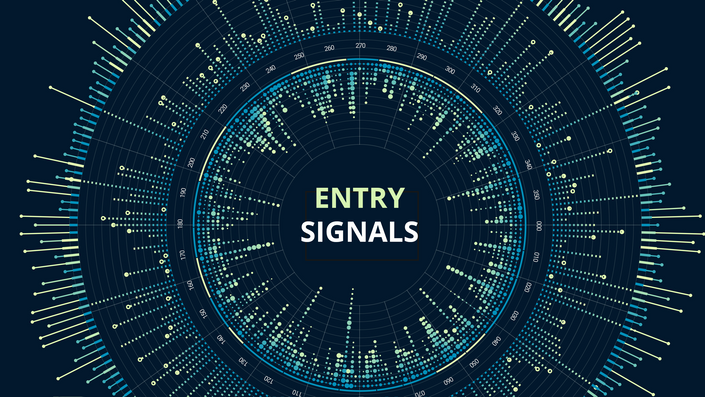 Analysis Of Entry Signals (Technicals)
Learn the historical performance of 40 entry signals on US stocks and gain new insights into what is working now.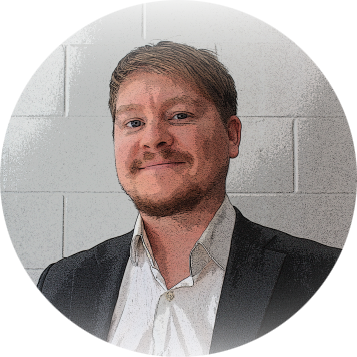 $125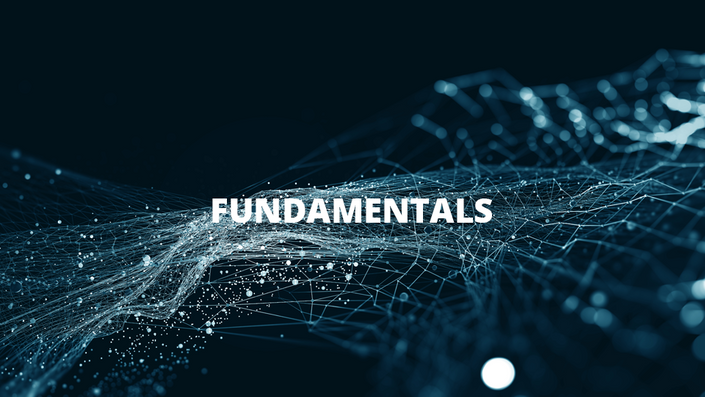 Analysis Of Entry Signals Part Two (Fundamentals)
Analysis of 22 fundamental indicators to see what works and what doesn't.
$145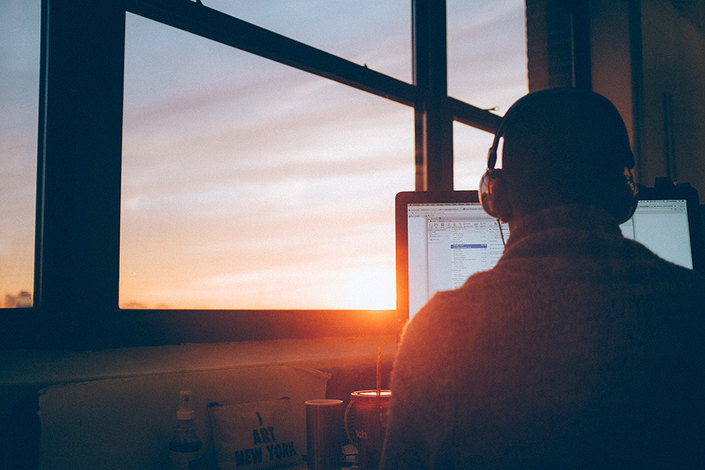 Expert Trading Strategies For Marwood Research
Learn new trading strategies included in your membership to Marwood Research - Access All Areas. Advanced strategies unavailable elsewhere.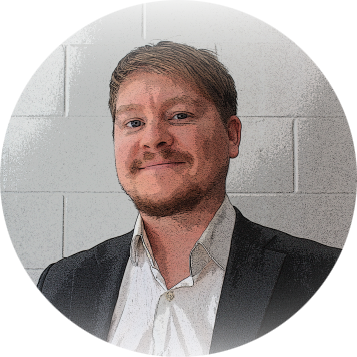 $299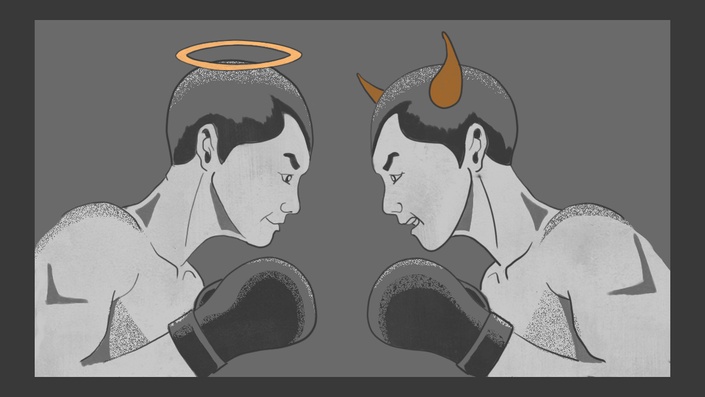 Jesse Livermore Trading System
25 lessons from the greatest trader of all time and a complete trading system for large cap stocks.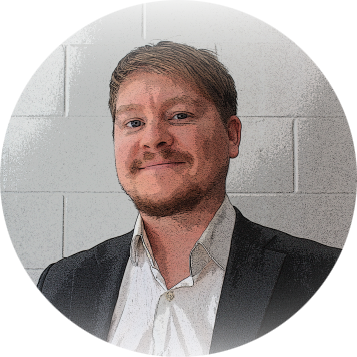 $125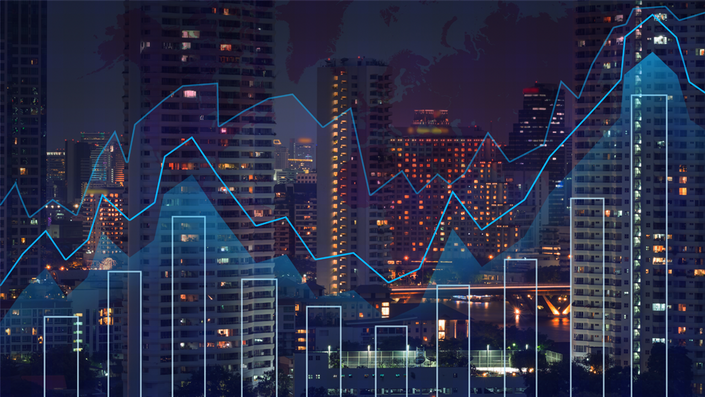 Trading For Yield - Swing Trading System
A simple mean reversion system based on US treasury yields that that shows a win rate of over 75% and a profit factor over 3 in historical simulations.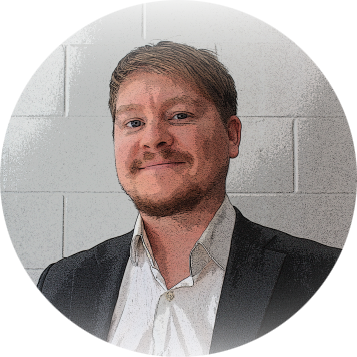 $125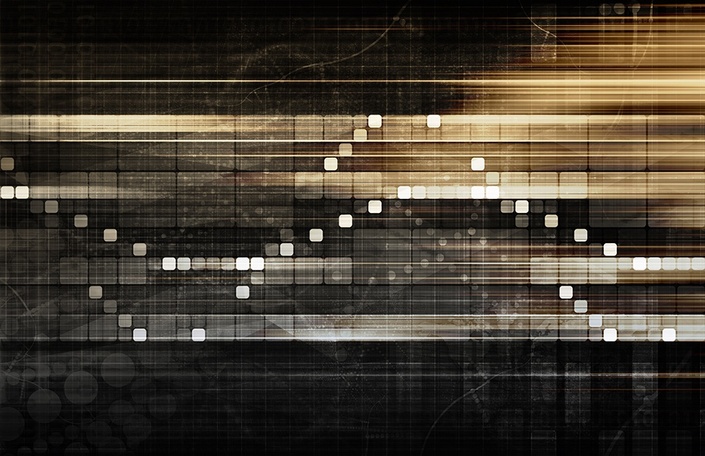 The Big Volatility Short - The Best Trade On Wall Street
Learn how to trade volatility the correct way to maximize return and minimize your risk. Learn the ins and outs of volatility ETFs. Trade alerts included.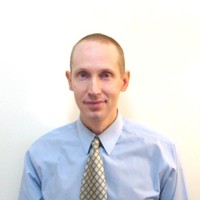 $125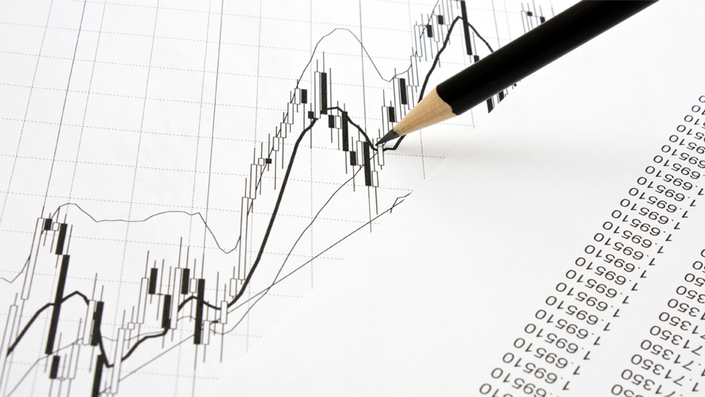 Trend Following Stocks - Complete Breakout System
Discover a complete trend following strategy for investing in the best trending stocks. Detailed insight into trend following for stocks.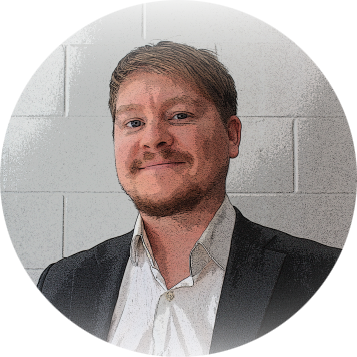 FREE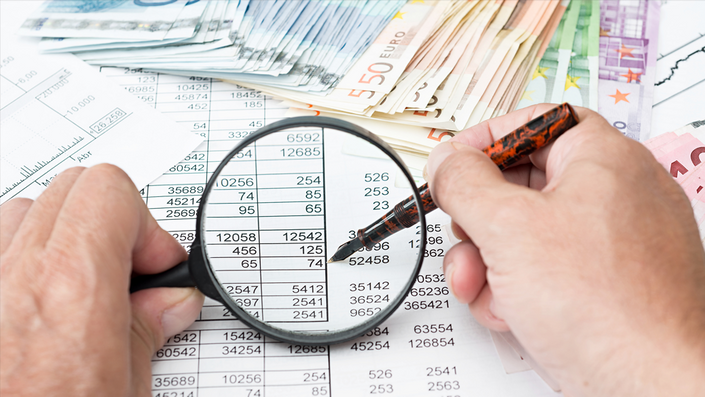 Value Investing Rules: The Marwood Value Model
Discover 10 simple rules for investing in the stock market. A quantitative value investing system with excellent historical returns.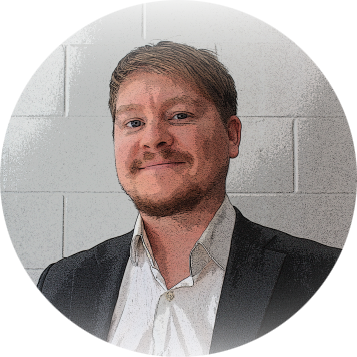 FREE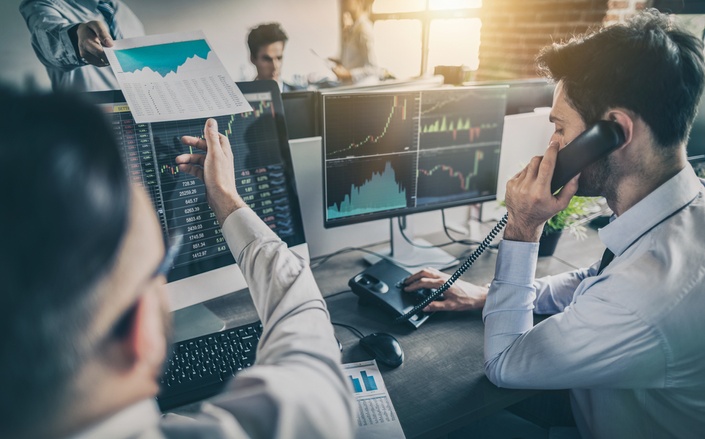 Mid Cap Winners - Trading Strategies For Mid Cap Stocks
Four powerful strategies for mid cap stocks. How to make money from this overlooked sector.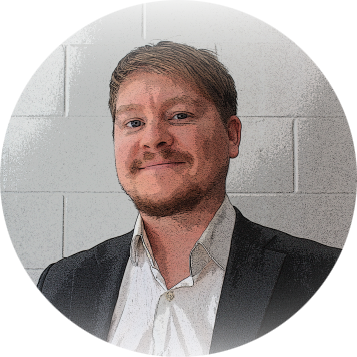 $125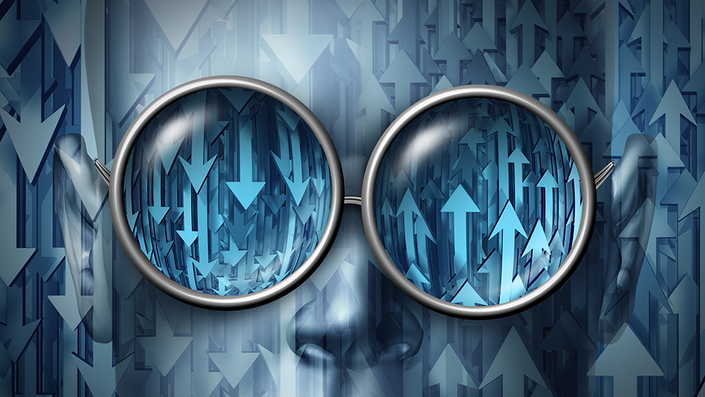 Mental Models For Wall Street: Tools For Top Performance
Make better investment decisions, solve problems and avoid costly trading errors with these essential mental frameworks.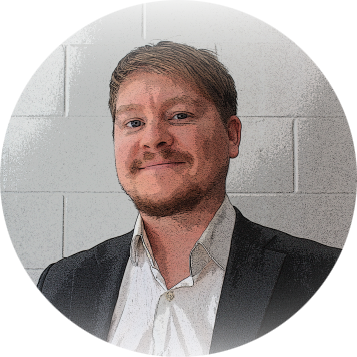 FREE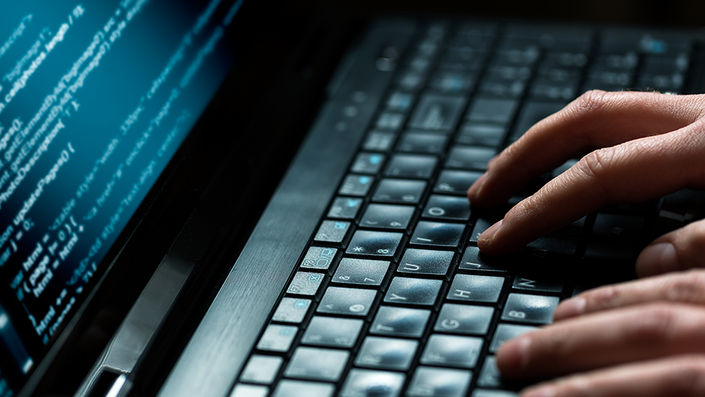 Trading System Code For Amibroker
Amibroker code for Hedge Fund Trading Systems Part 1 and 2. Standalone code provided for Amibroker users.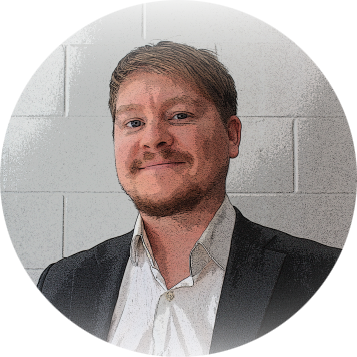 $115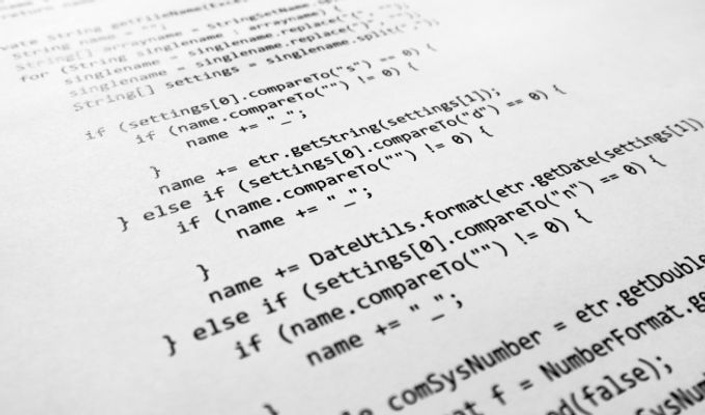 Indicators For Amibroker
Free indicators and trading strategies for Amibroker Software. Unique formulas from Marwood Research.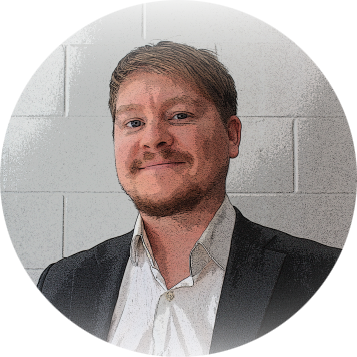 FREE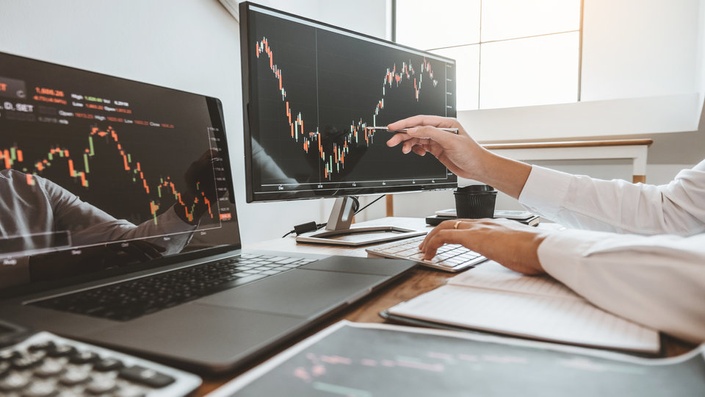 Essentials For Amibroker
Learn how to chart, scan and backtest trading strategies in under two hours.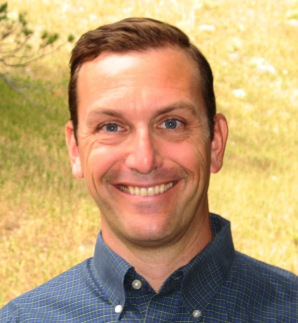 $125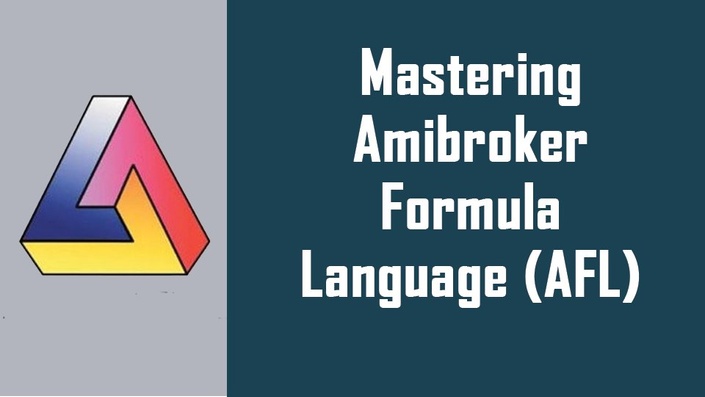 Mastering Amibroker Formula Language (AFL)
Step by Step AFL course for absolute beginners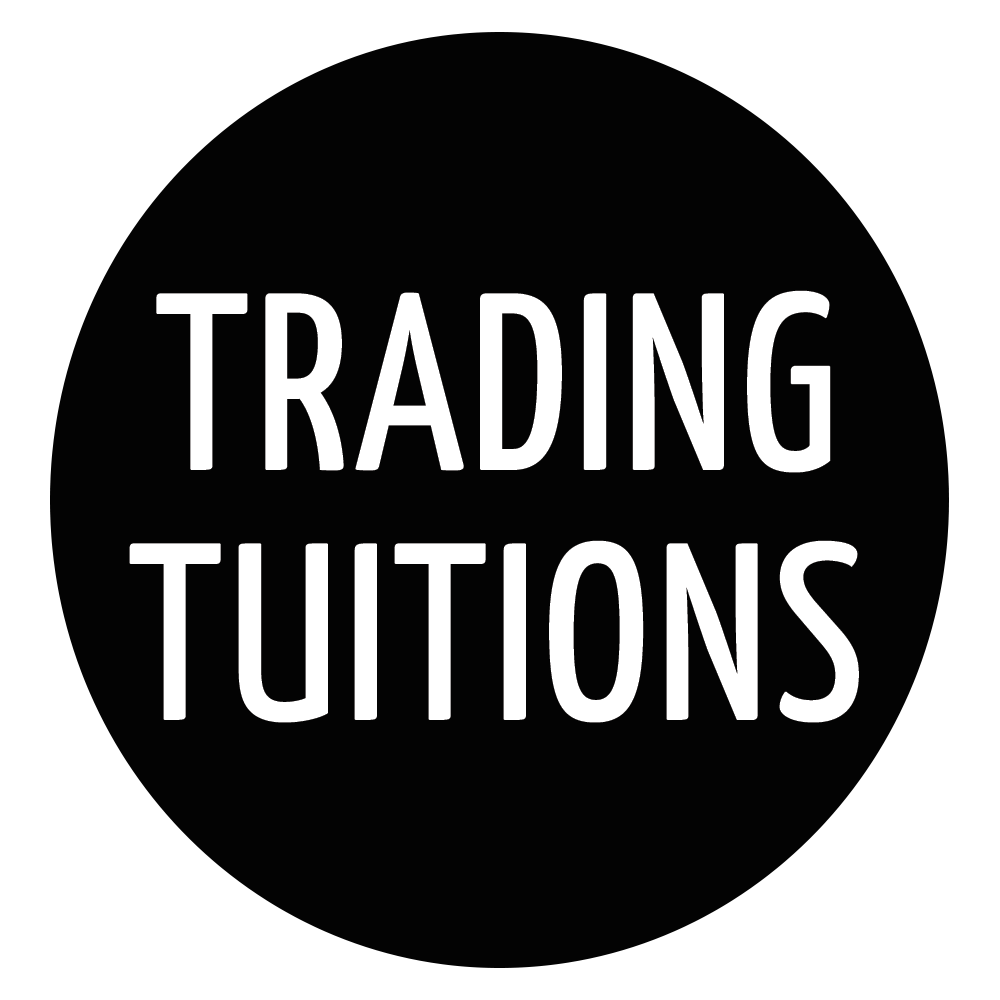 $125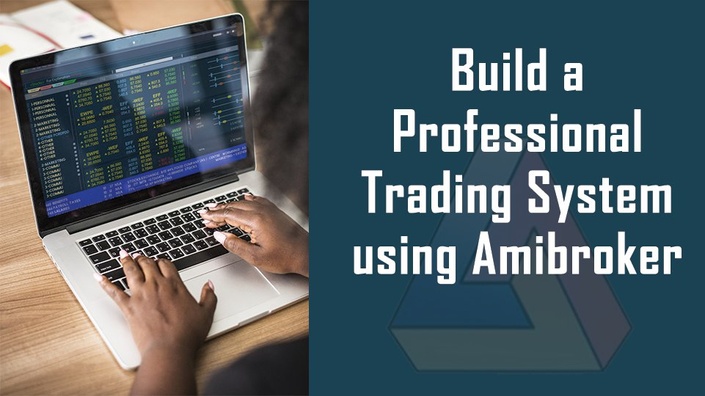 Build a Professional Trading System using Amibroker
Do it yourself (DIY) course to develop your own profitable Trading System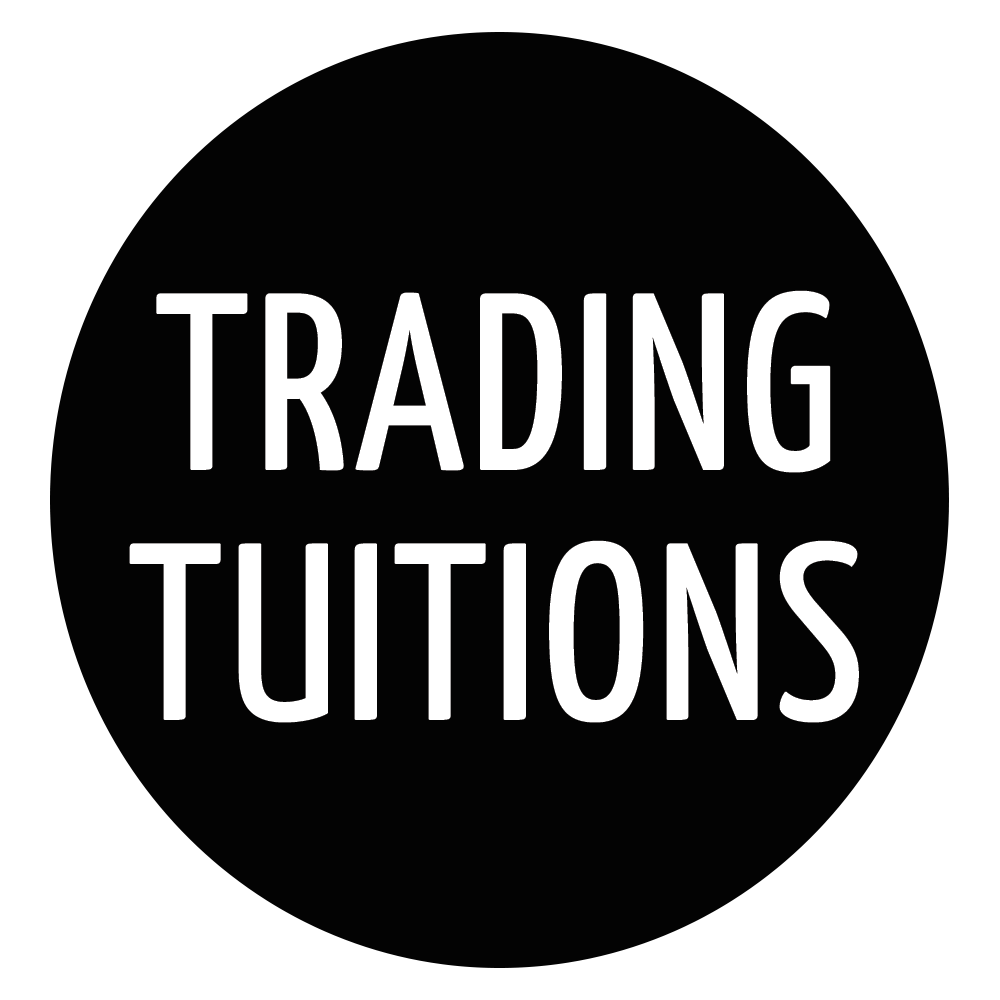 $175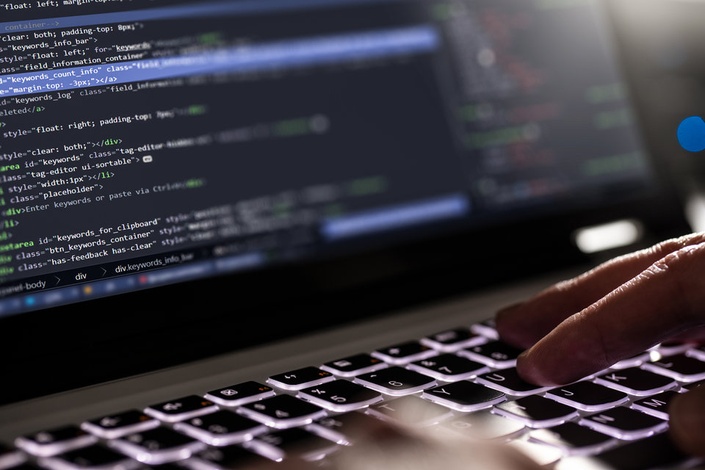 Amibroker CBT Intensive Course
Learn the Amibroker Custom Backtester (CBT) and take control of the AB backtest engine. 4 hours.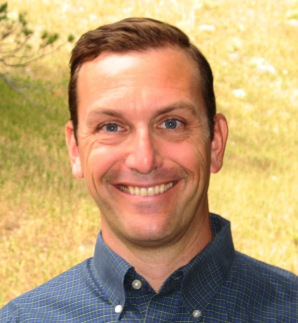 $299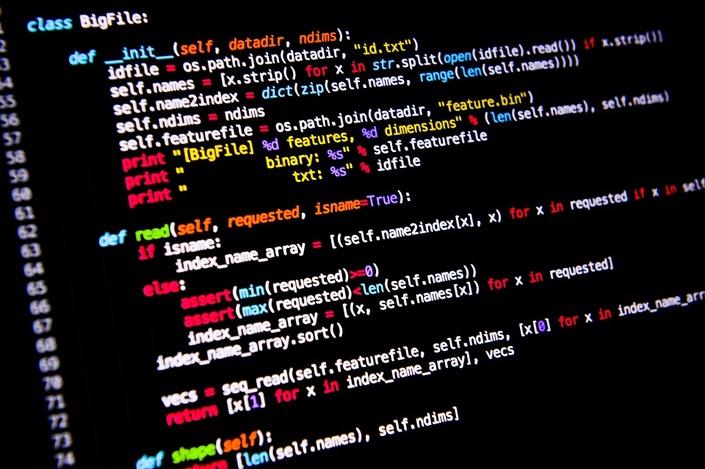 Python For Everybody
Learn python basics with this python beginners tutorial. Exploring data using Python 3.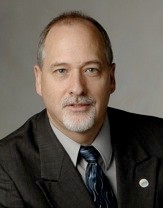 FREE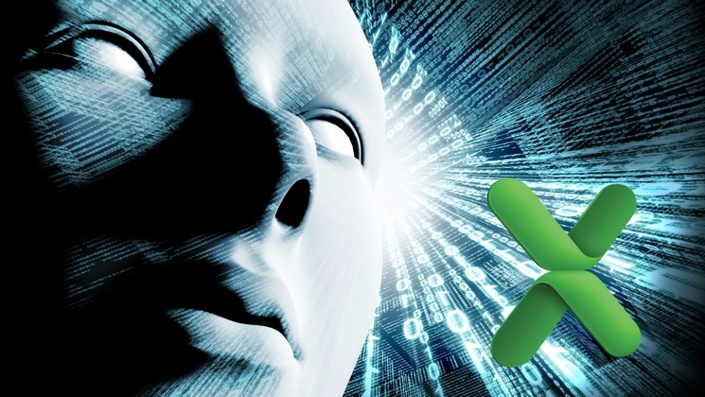 How To Build An Automated Trading Robot In Excel
Learn how to use Visual Basic in Excel to automate your stock trading with Interactive Brokers. Includes trading system Ranger 1.0.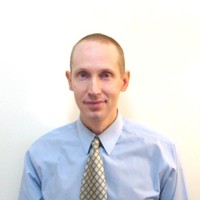 $197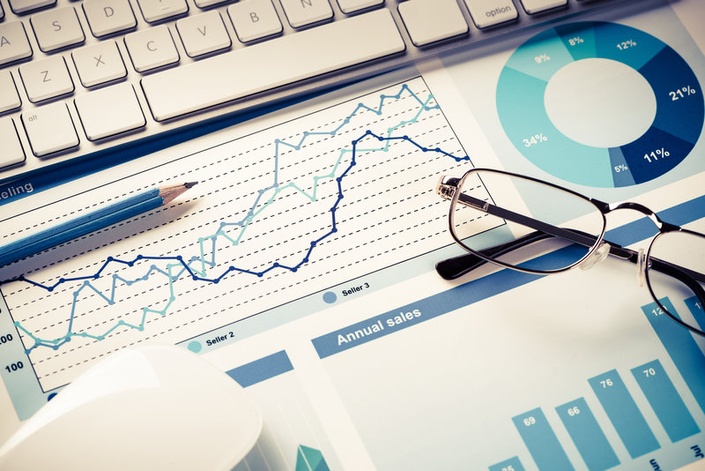 Marwood Research - Special Reports
Latest Market Analysis And Research.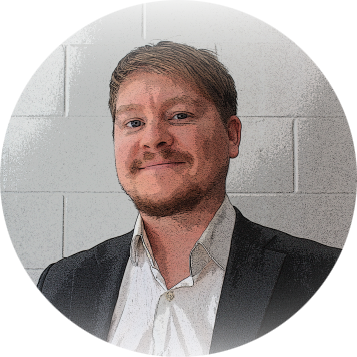 $125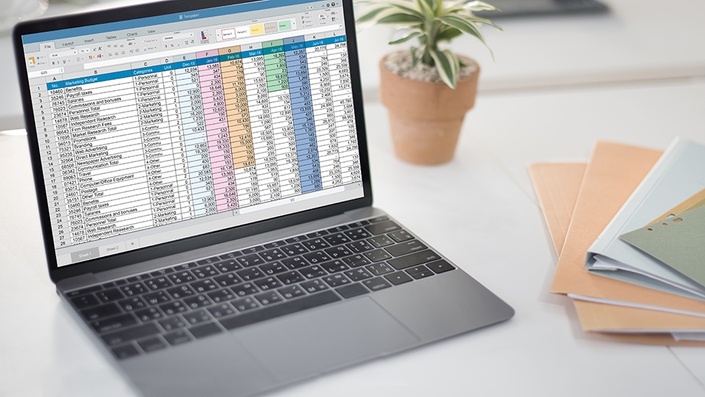 The Financial Research Spreadsheet – 400+ White Papers
Quickly find new trading strategies and informed research using our curated spreadsheet of 400+ financial papers.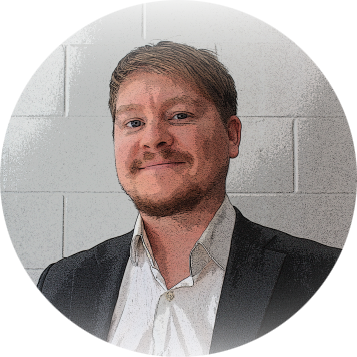 $125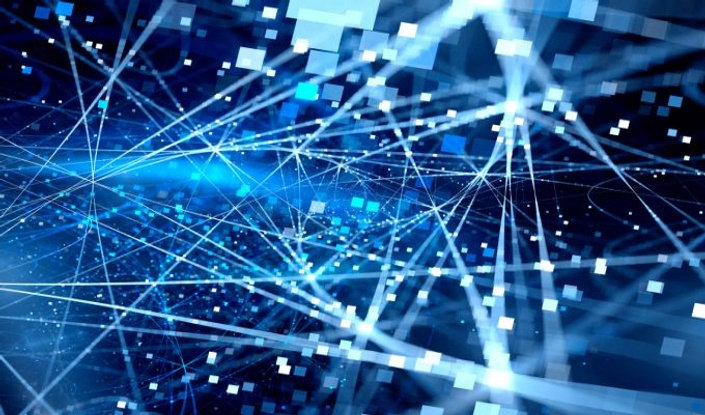 Financial Data Project
Financial, economic and alternative datasets that you can use for market analysis and backtesting.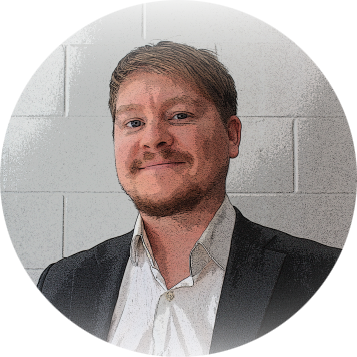 FREE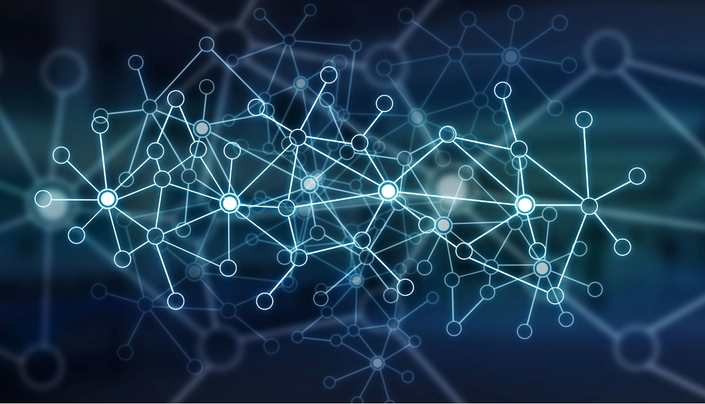 Historical Stock Price Data For 9,000+ US Stocks
Download end of day historical prices for Nasdaq and NYSE stocks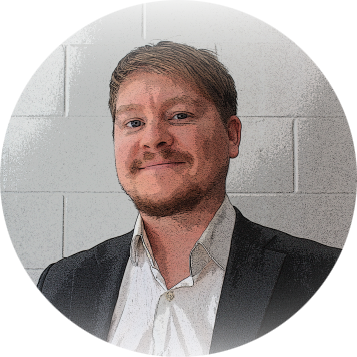 FREE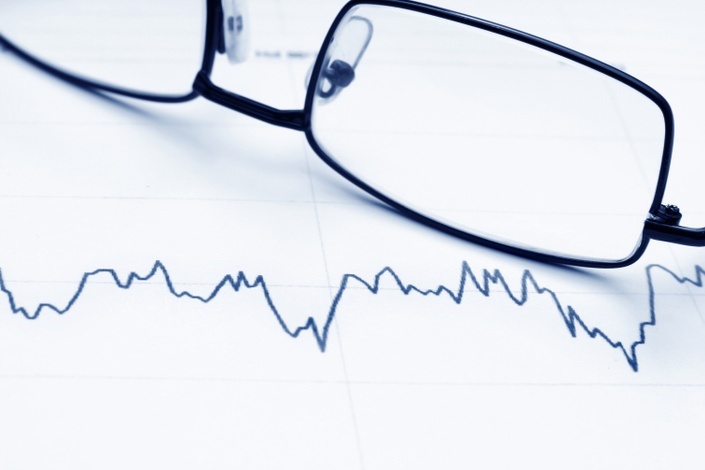 How to Beat Wall Street eBook & Course
Important video lessons for traders plus full access to the How to Beat Wall Street ebook and download pack of resources.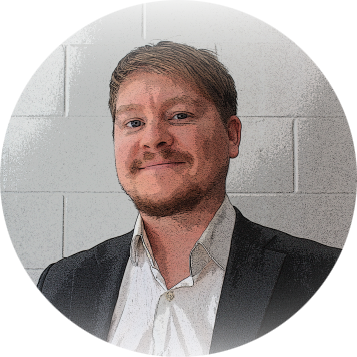 $85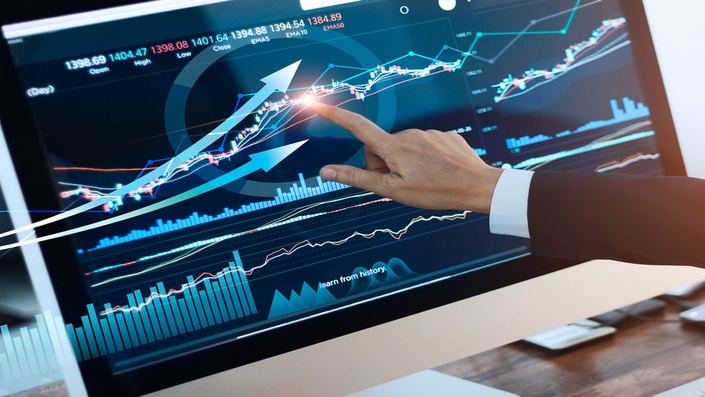 Zero To One Million - One Stock At A Time
How to build your wealth investing in the stock market every month. A simple, robust strategy for selecting long term stocks.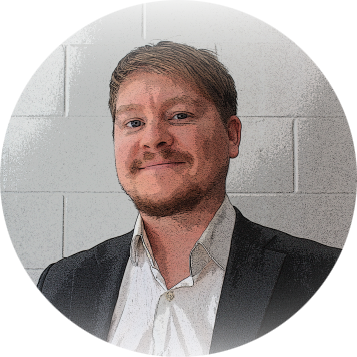 $125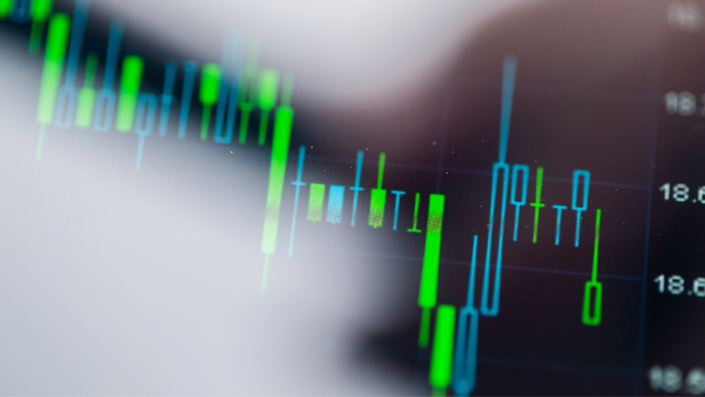 Candlestick Analysis For Professional Traders
Learn the historical performance of candlestick patterns for stocks, forex and futures. Discover which patterns are best and the ones you should avoid.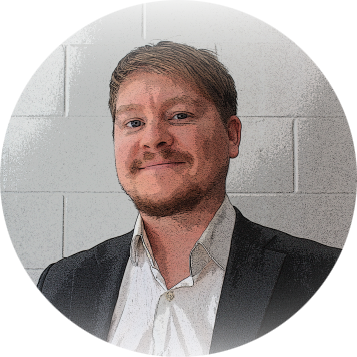 $125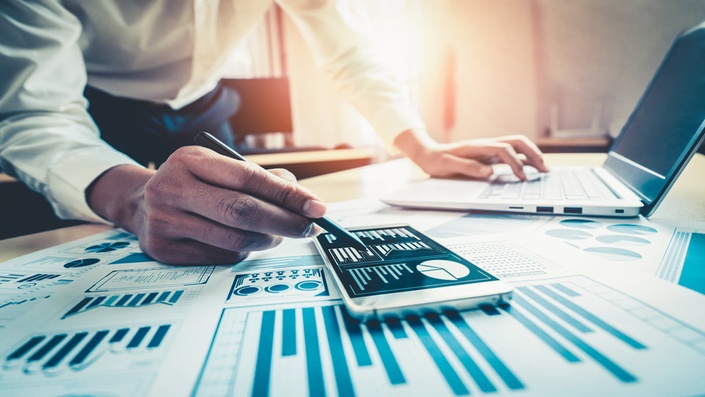 Getting Started With Options
An introduction to options and basic option strategies for beginners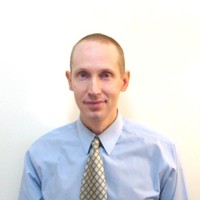 $95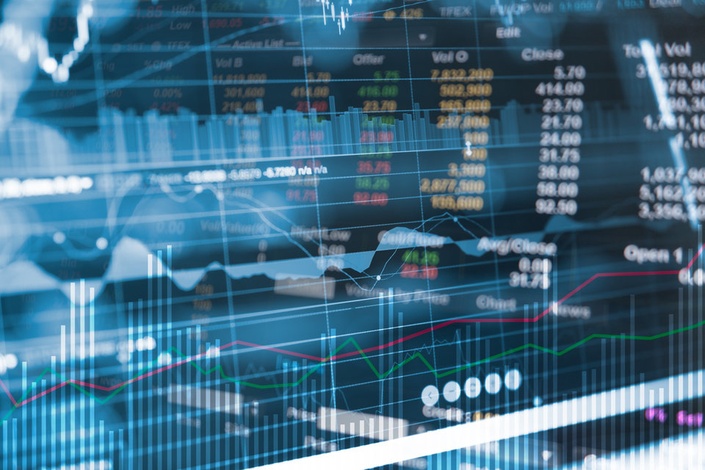 Tools For Options Traders
New tools to help you learn and trade options.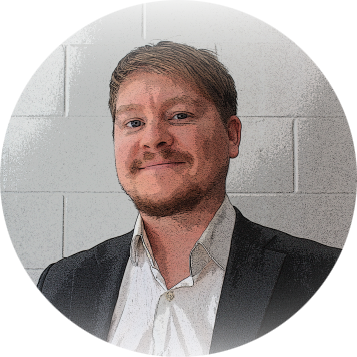 FREE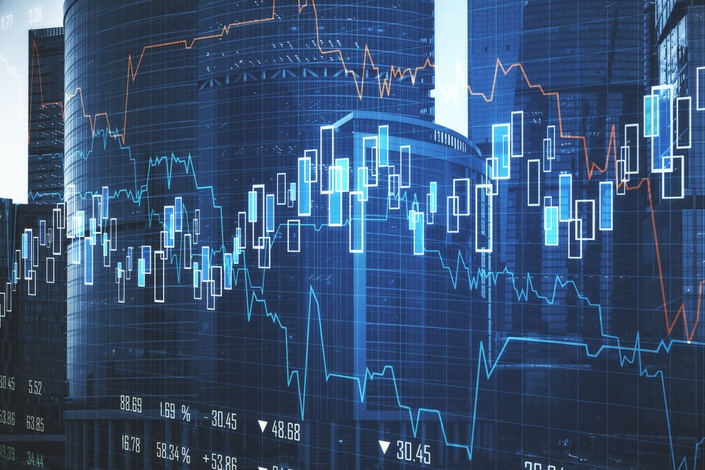 E-mini Weekly Options Income
How to generate weekly options income from the SPX, SPY, or E-mini futures options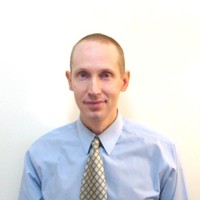 $197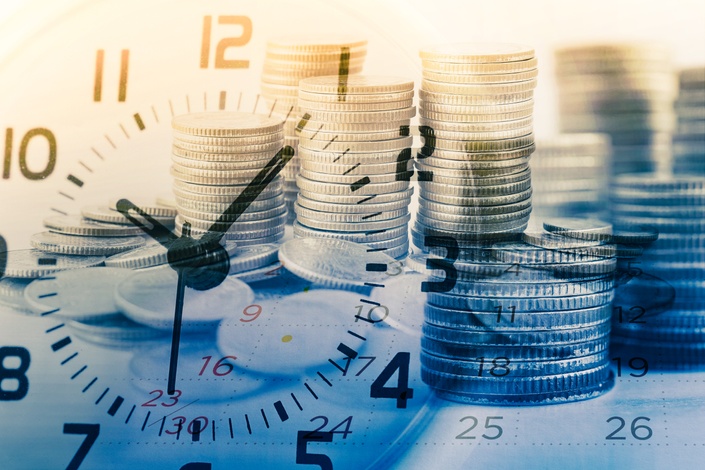 Perfect Strategy - SPX Daily Options Income
Generate daily income from SPX options with high accuracy and zero overnight risk.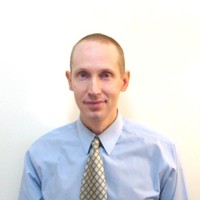 $197
Original Price: $3,826
Your Instructor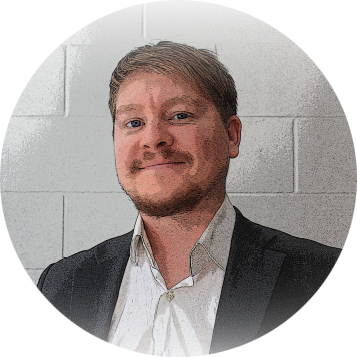 Joe Marwood is an independent trader and investor specialising in financial market analysis and trading systems. He worked as a professional futures trader for a trading firm in London and has a passion for building mechanical trading strategies. He has been in the market since 2008 and working with Amibroker since 2011.
Peter Titus graduated from the University of Wisconsin- Madison with an engineering degree in 2003. He has been actively trading stocks and options since 2006 and has been building automated trading systems in Excel using Visual Basic for Applications (VBA) since 2009. He specializes in day trading stocks and ETFs.

Frequently Asked Questions
I trade forex, will I find this useful?
Our research is primarily focussed on US equities and ETFs. This is because we feel that the best opportunities are to be found in this area. We believe that beginner traders can save themselves a lot of money by avoiding the forex markets at first since these markets are highly efficient. Having said that, there is plenty of information that will be of use to forex traders, especially in Candlestick Analysis and Mental Models. There will also be future content that focuses on forex topics.
What about UK/Australian/European/Asian stocks?
We prefer to focus on US stocks because they are more liquid and we have considerable experience trading these markets. Historical data for US companies is also cleaner and goes back further so it's more useful for analysis. However, we believe that our research can be well applied to other developed stock markets and we have had some success doing so.
I am a day trader, will I find this useful?
Absolutely. Although most of our research is based on end-of-day historical data it is possible to implement our strategies on shorter timeframes than presented. Trade systems can be setup so as to provide valuable watchlists and next day signals for day traders. There are also a handful of intraday strategies on the program and full code is provided.
Are the strategies accurate?
The strategies in Hedge Fund Trading Systems have been through out-of-sample testing for validation purposes and the code in Part One has been double checked for mistakes by an independent expert with 12 years Amibroker experience. This verification process includes checking for future leaks and execution errors. We have taken steps to avoid survivorship-bias in our results and we typically incorporate trading costs of $0.01 per share to account for commissions and slippage. However, we cannot guarantee that the strategies are completely error free or that they will perform exactly as shown in a backtest. The same goes for any other trading strategy or idea in the program. Please make sure you have read and understood the Terms of Use and Risk Warning before purchase.
Do the trading systems account for survivorship-bias?
The data we use (Norgate Data) includes delisted securities, historical constituents and is adjusted for capital events and cash dividends. This greatly reduces the chance of survivorship-bias in the results. You can read more about the data we use on the Norgate Data website.
Do I need Amibroker to enroll?
No, the strategies are designed in such a way that most of them can be run with free scanning tools. The rules are explained in detail so you can be sure to execute them correctly. The program also contains many trading strategies that were not developed in Amibroker. The Marwood Value Model, for example, was developed in Portfolio123 and Ranger 1.0 is built in Excel. However, we do recommend Amibroker as a software tool and having a subscription or free trial would be beneficial to the program.
What trading systems are included?
There are a mix of trading systems. The shortest is a day trading strategy for stocks and the longest trades on monthly timeframes. Most of the Amibroker systems trade stocks belonging to the S&P 1500 or Russell 3000 universe. Peter's volatility course trades volatility ETF's and utilises options contracts. The Marwood Value Model was designed in Portfolio123 and uses their own All Fundamentals database. Please see the individual course outlines for more details.
What if I am unhappy with the program?
Hedge Fund Trading Systems contains proprietary trading system formulas that we do not want shared around as doing so could greatly reduce their profitability. By purchasing the program you solely agree not to distribute or share any of the formulas found inside. Please make sure you read the full terms of use and risk warning before signing up. We feel our combined course bundle offers tremendous value, but if you aren't satisfied, contact us within 48 hours and a full refund will be provided.
How long do I have access to the program?
After enrolling, you will have unlimited access to the program including updates and new content for the duration of your membership - across any and all devices you own. Subscription memberships renew at your original purchase price and can be cancelled at any time.
Will I learn about Amibroker on this program?
Absolutely. We have several courses dedicated to Amibroker including Essentials For Amibroker, Mastering Amibroker AFL, Amibroker CBT Intensive and Build a Professional Trading System. The course Hedge Fund Trading Systems also contains a detailed back-test template and you will pick up plenty of Amibroker tips and techniques, particularly related to the back-testing of trading systems.
Is the program updated?
Yes. As a member of Access All Areas you can expect regular updates and new content. That might be a new course, a full trading strategy or useful article. We are constantly working to find new trading ideas and improve the quality of the program. On occasion, we may also introduce you to new materials that are not part of Access All Areas.
What else is included?
When you enrol in Access All Areas you gain access to all of our existing trading strategies and courses. You'll discover complete trading systems with code, a quantitative value investing model, a trend following course, a course on volatility, candlestick analysis, a course on trading psychology (mental models) and lots more besides. The program includes instructor support and will also be kept up to date with new material. On occasion, we may also introduce you to new materials that are not part of Access All Areas.
Do I need Norgate Premium Data?
All of our Hedge Fund Trading systems have been back-tested using data from Norgate Data. Subscription to Norgate for US stock data is beneficial but not required as we do go through the rules in detail and provide code for non-Norgate users.
Are these trading systems guaranteed to make money?
No trading strategy is guaranteed to make money as the future is never known. Anyone who claims otherwise is withholding the truth so the systems are best thought of as useful ideas for further research. They can be adapted and modified as you wish.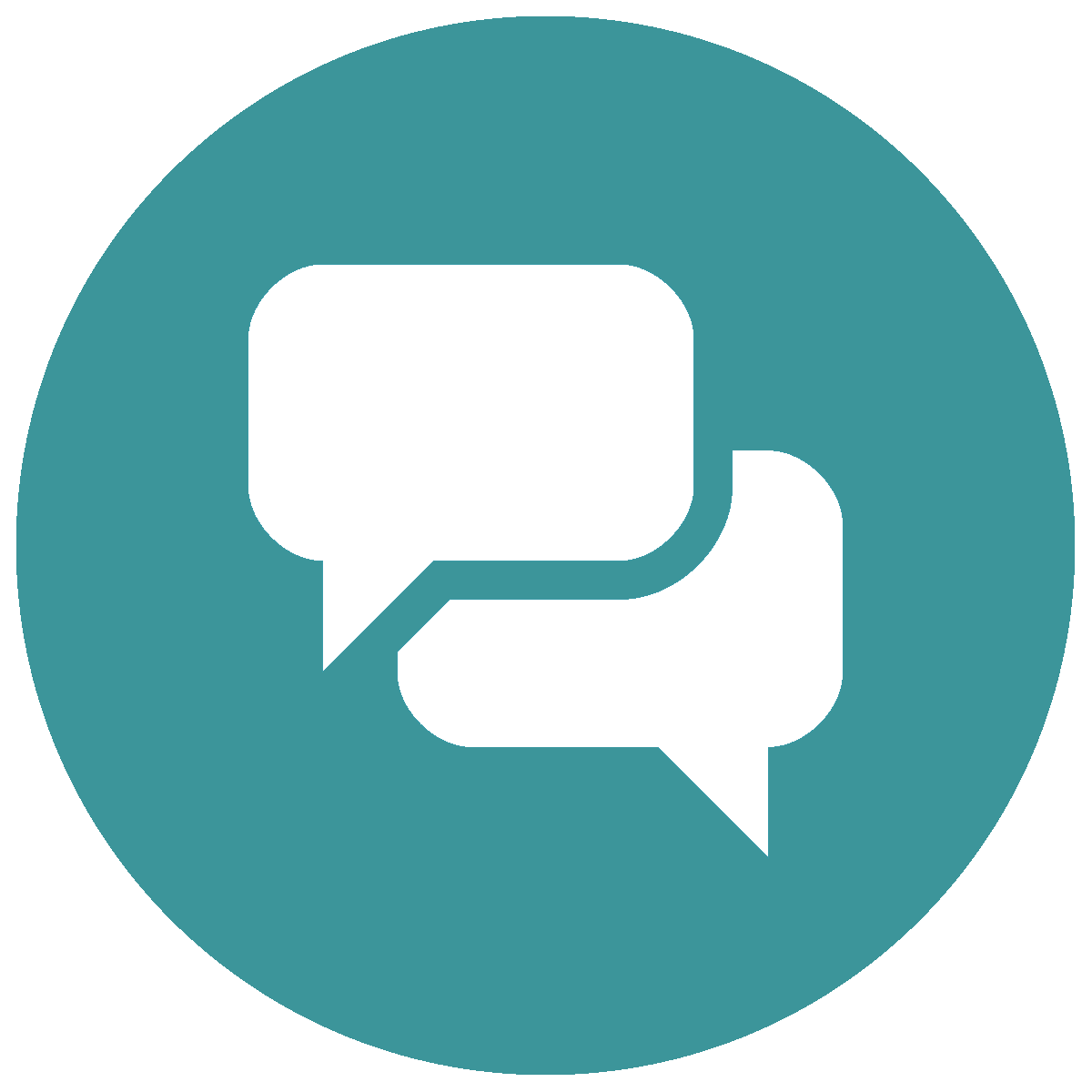 Here's what some people are saying about Marwood Research:
Its pretty detailed and I adapted it to my range of stocks and my returns are astonishingly good. Have started the product in my client accounts.

- Udipth Talera
Very simple and easy to follow and with clear examples. I ran a virtual portfolio using the criteria and its been above 25% for the last 4 months.

- Antoine Mallia
There is a lot of great information here. Not only does this introduce a good system but it also gives a good intro to AmiBroker.

- Jason Kitchens
There are some good trading systems outlined here and the Amibroker code is provided. This makes it easy to get started quickly. I've learnt a lot from this course that I've been able to implement in my trading.

- Allan Ward
I started to paper trade the system and It has shown some very good success, I am about to go live with it. Thank you Joe, I have signed up for some of your other courses, and look forward to more success. Thanks once again!

- Bob Reed
The course uses Amibroker and Norgate. Two excellent staples. Good analytic skills displayed, evidence of skill and experience. Very practical course. 5 stars. Example code is very good.

- Geo R
Quality information, good advice, good ideas, simply stated.

- J Collins
A very informative course with information that you cannot find online.

- Nathan Shi
Excellent course. Comprehensive and solid. Gives you a good grounding in the principles of formulating the strategy and testing it.

- Paul
Simple. Robust. Practical.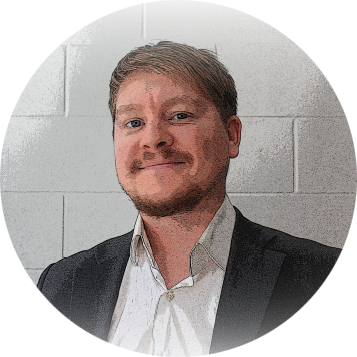 A Letter from Joe Marwood
When I first started out building trading systems I thought I knew what I was doing. I would get some data, program some rules and then start trading whenever I got some nice results.
Soon enough, the market proved that I actually didn't have a clue. As you can imagine I experienced my share of heavy losses.
At that stage I didn't have any idea about key concepts such as out-of-sample testing, walk-forward analysis, look-ahead bias or survivorship-bias.
I was using software that was not equipped to the task and I was using data that I downloaded for free.
That data was so full of holes that attempting to test any type of strategy was pointless. But I carried on regardless because I so desperately wanted to make it work.
Whenever I had a winning trade I was fooled into thinking I was on track. But ultimately I lost money time and again.
Eventually I realised that something had to change and that's when I started to use Amibroker properly and I learnt how to build trading systems from scratch.
Now that I know about all the mistakes I made and what it takes to create a working strategy, it's embarrassing to think about all the things I was doing wrong when I first started.
I don't want you to make the same mistakes. Which is why I've created these courses and strategies which you can use and learn from.
Every course and every strategy that we produce is designed to help you find that elusive edge that you can use to become a better trader.
As I repeatedly stress in courses and blog posts, financial investing is extremely difficult. You are competing with the best of the best so you need to arm yourself with the right information.
Don't make the same mistakes I made. Enrol in our program and start your journey to more profitable trading.
CFTC RULE 4.41 – HYPOTHETICAL OR SIMULATED PERFORMANCE RESULTS HAVE CERTAIN LIMITATIONS. UNLIKE AN ACTUAL PERFORMANCE RECORD, SIMULATED RESULTS DO NOT REPRESENT ACTUAL TRADING. ALSO, SINCE THE TRADES HAVE NOT BEEN EXECUTED, THE RESULTS MAY HAVE UNDER-OR-OVER COMPENSATED FOR THE IMPACT, IF ANY, OF CERTAIN MARKET FACTORS, SUCH AS LACK OF LIQUIDITY. SIMULATED TRADING PROGRAMS IN GENERAL ARE ALSO SUBJECT TO THE FACT THAT THEY ARE DESIGNED WITH THE BENEFIT OF HINDSIGHT. NO REPRESENTATION IS BEING MADE THAT ANY ACCOUNT WILL OR IS LIKELY TO ACHIEVE PROFIT OR LOSSES SIMILAR TO THOSE SHOWN. NO REPRESENTATION IS BEING MADE THAT ANY ACCOUNT WILL, OR IS LIKELY TO ACHIEVE PROFITS OR LOSSES SIMILAR TO THOSE DISCUSSED WITHIN THIS SITE, SUPPORT AND TEXTS. OUR COURSE(S), PRODUCTS AND SERVICES SHOULD BE USED AS LEARNING AIDS ONLY AND SHOULD NOT BE USED TO INVEST REAL MONEY. IF YOU DECIDE TO INVEST REAL MONEY, ALL TRADING DECISIONS SHOULD BE YOUR OWN. Financial trading is risky and you can lose money. JB Marwood and Marwood Research is not a registered investment advisor and nothing on this site is to be regarded as personalised investment advice.See full Risk Warning.