Follow The Money is a weekly momentum strategy that was designed for S&P 600 small cap stocks.
This system looks for low volatility trends in US small cap companies.
We published Follow The Money to Marwood Research on 18th May 2017 and have continued to track its progress.
Since publication, Follow The Money has produced a net profit of $47,405 from 43 trades with a win rate of 67.44%.
This translates to a compounded annual return of 34.65% with a maximum drawdown of -6.90%. The CAR/MDD for this period is 5.02 and Sharpe is 0.62
CAR: 34.65%
MDD: -6.90%
CAR/MDD: 5.02
RAR: 36.11%
# Trades: 43
Win Rate: 67.44%
Sharpe: 0.62
The following chart shows the equity curve performance before and after publication: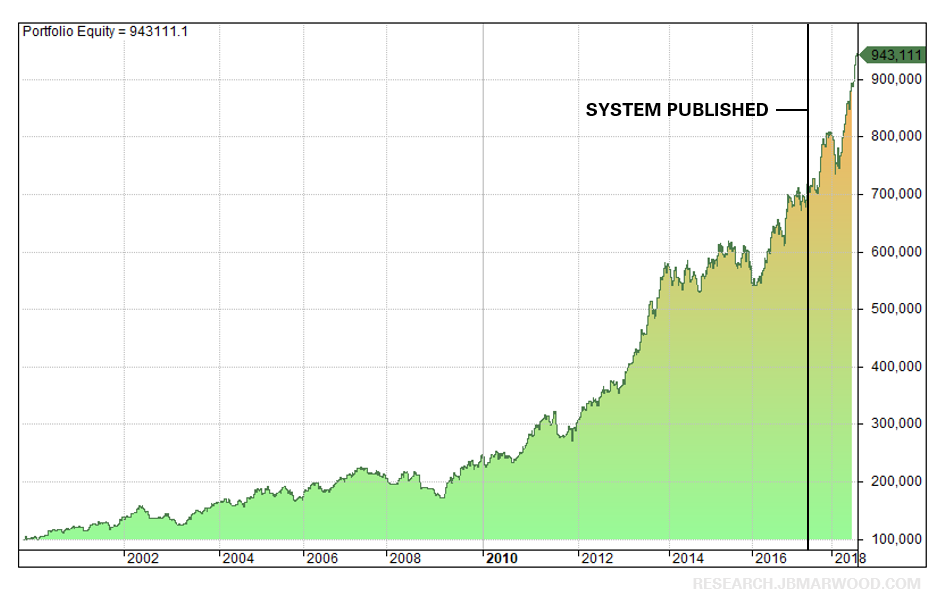 Note: The above results are not live results. They are hypothetical simulation results produced using Amibroker and Norgate Data for the period 05/18/17 - 09/01/2018. The original trading settings have been left unchanged and they include costs of $0.01 per share to simulate slippage and commissions. Financial trading carries a high level of risk and past performance is no guarantee of future results. Please see the full risk warning.

Follow The Money is included as part of HTS Part Two or as part of Access All Areas.